How Solar Lights Work – A Simple Guide
Solar lights are all around us – they have numerous residential and commercial applications across the UK and overseas. Products as diverse as outdoor solar wall lights and solar street lights are readily available and easy to use.
Solar lights are an ideal choice when you're looking for exterior lighting that doesn't need to be wired into the mains (after all, there isn't always a mains connection nearby). They're fully powered by the sun, not the grid, so they'll help you to reduce your utility bills and become more energy self-sufficient while protecting the environment.
If you're thinking about installing these innovative devices at your home or workplace, you may be curious about the technology behind them. Have you ever asked yourself how do solar lights work exactly? Have you ever wondered how they use the sun's rays to generate electricity and illuminate everything from gardens to billboards? How do they know when to come on?
To bring you up to speed with the fundamentals, here's the straightforward Synergy guide to the design and function of solar lights.
Key Parts of a Solar Light
Each of the following key components plays an important role in solar lighting:
Solar panel – captures solar energy
Rechargeable solar battery – stores the green electricity produced by the panel
Photoresistor – this light-sensitive sensor stops the solar light coming on when it isn't needed
LED lamp/panel – provides impressive, high-lumen illumination. 'LED technology generates light up to 90% more efficiently than incandescent and fluorescent lighting,' (tree hugger, a sustainable living guide)
The Importance of Photovoltaic Technology
High-quality solar lights work hard to provide you with powerful, reliable lighting from dusk 'til dawn. But they're far from idle during the daytime too – that's when they're busy absorbing solar energy in order to charge their batteries.
They do this with the help of photovoltaic (PV) technology. Its name is derived from 'photo' (the Greek word for light) and 'voltage' (which refers to the electrical pressure pushing charged electrons around a circuit).
Let's explore this technology in detail, as it's really the key to understanding how solar lights work.
Producing Green Electricity during the Day
Imagine you've just installed a solar wall light at your property. Let's say the compact, sleek Synergy M 3 Series SY-16 Solar Wall Light is now mounted on the wall by your front door or garden gate. Like all Synergy solar lights, it features an integrated solar panel – you can see this on the top of the unit. Thanks to the solar panel, the solar light can take advantage of photovoltaic technology.
Solar panels are populated with photovoltaic cells (solar school) (also called solar cells), which are normally made of silicon, a fundamental part of many electronic devices. We particularly like using monocrystalline silicon – it's extremely pure, long-lasting and efficient. 'The cells don't need direct sunlight to work and can even work on cloudy days,' says the Energy Saving Trust. So they're suitable for all sorts of climates.
Each PV cell has a negatively charged layer containing silicon electrons and a positively charged layer. When the PV cells are exposed to the sun's rays, light particles that are brimming with solar energy collide with electrons. This gives the latter the momentum they need to travel to the positively charged layer.
The flow of electrons creates an electrical current. In other words, the solar light has used solar energy and photovoltaic technology to generate 100% green electricity.
The electricity flows through wires leading to the rechargeable solar battery and charges it. The battery stores the electricity until it's time for the solar light to illuminate its surroundings.
Providing Reliable Illumination at Night
The photoresistor stops electricity reaching the LED lamp/panel when it senses daylight, to avoid unnecessary illumination and power wastage.
When the photoresistor no longer senses daylight, electricity is directed to the LED lamp/panel and powers it throughout the night.
When the photoresistor senses daylight again, it ensures the LED lamp/panel switches off.
Synergy – Enhancing the Performance of Solar Lights
It's important to emphasise that not all solar lights are created equal. Synergy solar wall lights, as well as our other solar lights, stand out from the crowd because they benefit from a variety of performance-enhancing features, ensuring they serve you as well as possible.
For example, our solar wall light range includes:
Adjustable solar panels and LED lamps/panels
Continuous or motion-activated illumination options
Seasonal/mood lighting modes
Thermal protection to prolong battery life
Corrosion resistance
Plus, even in bad weather our solar lights can work at full efficiency for a week or more on a full charge.
They really are life-enhancing.
To enjoy superb solar wall lights and more, order today from Synergy.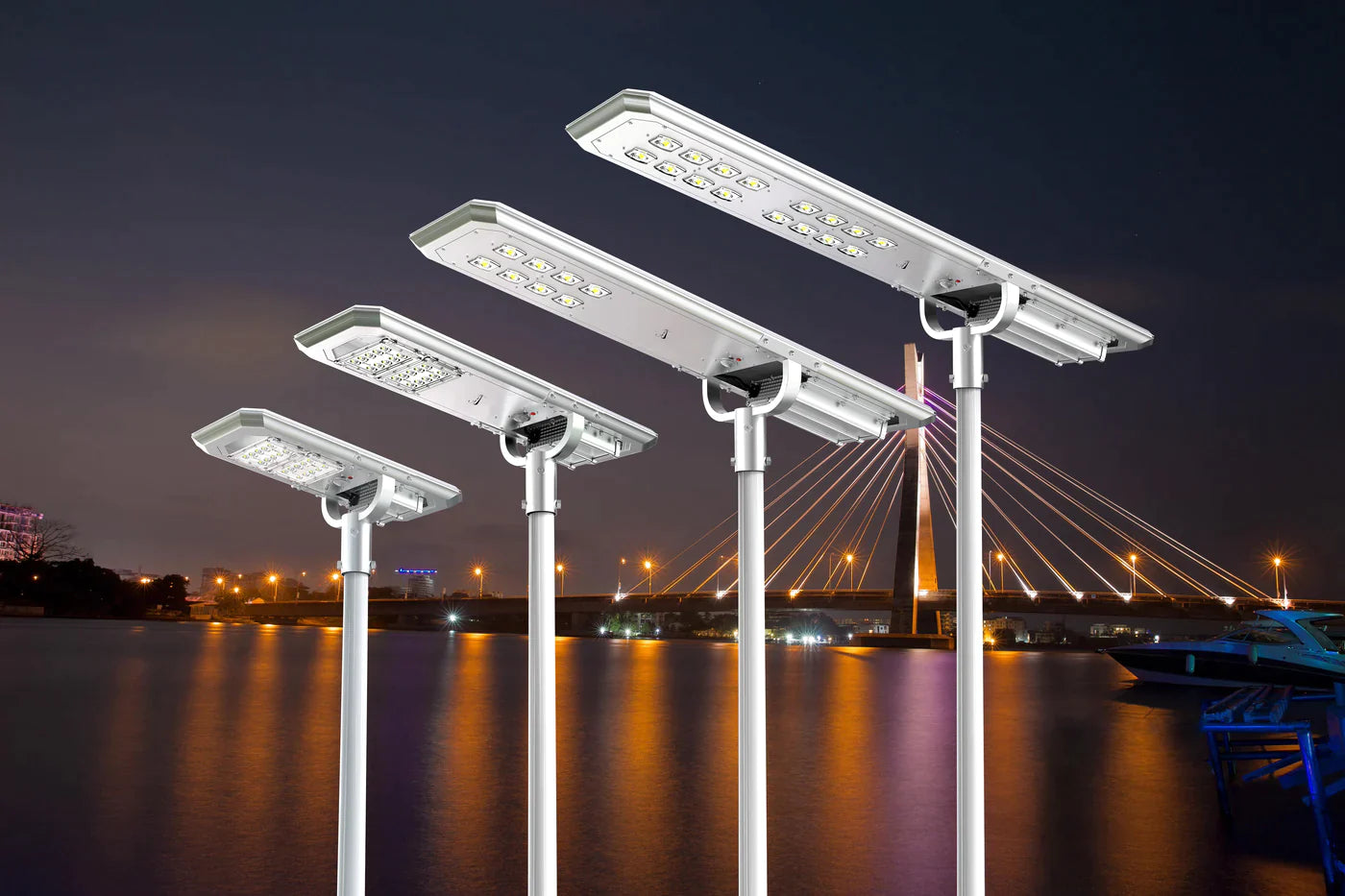 How Solar Lights Work – A Simple Guide
Solar lights are all around us – they have numerous residential and commercial applications across the UK and overseas. Products as diverse as outdoor solar wall lights and solar street lights are ...