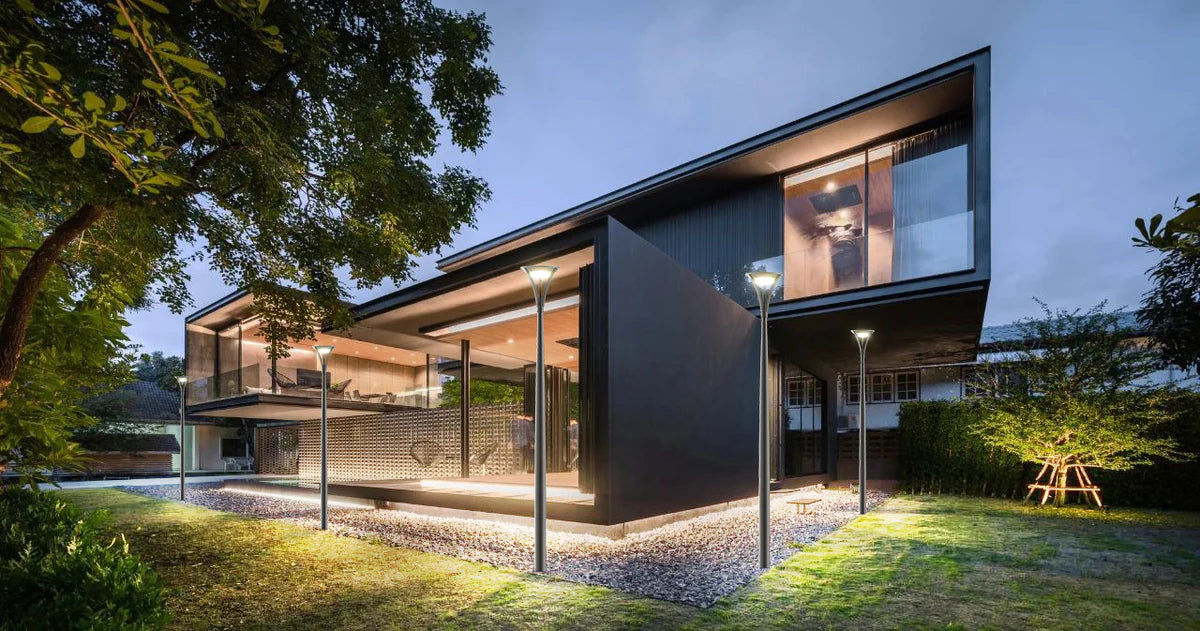 Why Solar Lights are Life-Enhancing
Switching from mains-powered outdoor lighting to solar-powered solutions, such as solar landscape lights, has the potential to be truly life-enhancing. If you're new to solar lights or want to re-familiarise yourself with them, let us guide you through some of the most significant ways in which they can improve day-to-day living.
Solar Lights Help You to Live More Sustainably
According to the 2022 Global Sustinability Study by the market research experts at Simon-Kucher & Partners, '71% of global consumers are making changes to the way they live and the products they buy in an effort to live more sustainably.'
If you're keen to join this green revolution, installing outdoor solar lighting at your home and/or workplace is a major step in the right direction. Our solar lights draw all the energy they need from the sun, so their power comes from a clean, renewable source.
The same can't be said about mains-powered lights, which are likely to rely heavily on non-renewable, non-green energy sources. For example, the Energy & Climate intelligence unit highlights the fact that in 2019 almost half of the UK's electricity supply (43% to be precise) was generated using fossil fuels.
Protecting the planet matters to you, and it matters to us too. That's why we're committed to designing and producing outdoor solar lights powered solely by green electricity.
There are No Ongoing Costs
Because they generate their own electricity using integrated solar panels and batteries, solar lights will never increase your electricity bills.
Take one of our most versatile solar landscape lights, for example. The Synergy S 23 Solar Light has all the power you'd expect from a highly effective floodlight. A handful could illuminate the whole of your garden, while a larger installation could light up a sports stadium. Whatever you use these solar floodlights for, you can rest assured that they'll provide bright light throughout the night without ongoing costs.
In the UK and many other countries, energy bills have increased considerably since 2021. Like most people, you're probably concerned about this trend. But installing outdoor solar lights means you can enjoy reliable illumination without having to pay your electricity supplier a penny more. Plus, the lights won't be affected by mains power outages. As we've emphasised elsewhere on our blog, solar lighting makes you more energy independent.
You'll Enjoy Bright Light Even in Poor Weather
Some people assume solar lights will only work each night if they've been exposed to intense, direct sunlight during the day. In reality, that's not the case. Solar lights produce energy even in ordinary light levels.
And if you choose high-quality, high-tech solar lights, such as our solar landscape lights, you'll find they perform well even when the weather is poor. On a full charge, our solar lights work in cloudy, rainy or snowy conditions for 7-12 days at full efficiency. So you can depend on them when you want no-hassle illumination for your garden, terrace, driveway, shopfront or other outdoor area.
Freedom from Wiring Woes
Because solar lights are standalone, independent units, you won't have to worry about the installation process. They don't need to be wired into your mains supply, so they're easy to set up and use.
Without any complex wiring to hold you back, you're free to position your solar lights almost anywhere you like to achieve your desired effect. You'll find many of our products can be mounted on fences, walls, etc. in various ways. For instance, the Synergy M 1 Series SY-11 Solar Light is a solar landscape light that can be fixed in position with screws, cable ties or 3M double-sided tape.
Plus, you can mow the lawn, prune trees and bushes or do a spot of DIY without running the risk of severing wires.
Solar Lighting Makes Outdoor Areas More Welcoming
Making more use of your garden or other outdoor space is a fantastic way to enhance your life. It's well known that spending time in the fresh air can make you fell healthier and happier.
The Spruce lifestyle magazine suggests adding solar lights to your garden in order to enjoy outdoor living all year round. Our solar landscape lights are ideal when you want to make external areas feel safer and more inviting, as well as highlight attractive features such as cosy seating.
Advanced Solar Lights from Synergy
Customers around the world trust Synergy Solar Lights to enhance their outdoor spaces. We're only an email or call away if you'd like to contact us for expert advice.
Why not check out our impressive solar lighting range and order today?
In the press
Great for use in the garden or for keeping large areas illuminated whilst still looking elegant and in place with its surroundings
Read more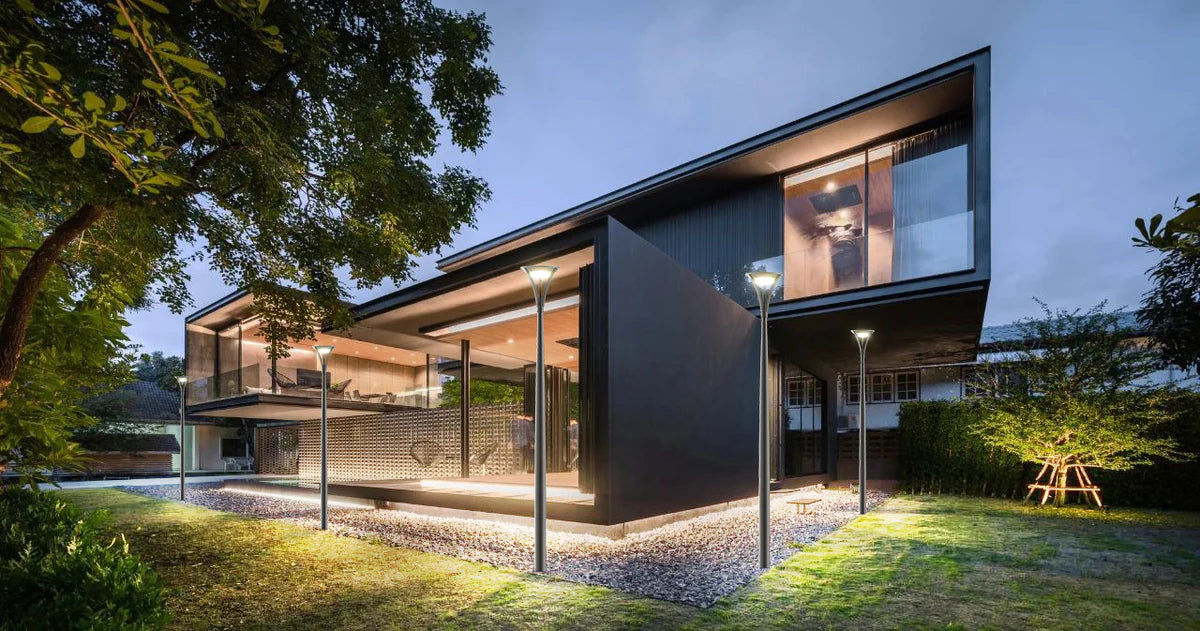 Why Solar Lights are Life-Enhancing
Switching from mains-powered outdoor lighting to solar-powered solutions, such as solar landscape lights, has the potential to be truly life-enhancing. If you're new to solar lights or want to re-f...