How Solar Power Can Help You to Become Energy Self-Sufficient
You may have encountered the phrases 'energy self-sufficient' and 'energy independent' in the media in recent years. They're used to describe people who aren't reliant on conventional energy infrastructure (such as pylons and pipelines) and energy industry companies for their power supply.
In the UK, for example, this means not being dependent on the National Grid (which owns many of the electricity and gas transmission networks), regional energy distribution companies and the energy suppliers that charge people for their energy consumption. An energy self-sufficient individual produces – and may also store – their own power, typically using sustainable resources such as solar energy and equipment such as portable solar generators.
Some people achieve complete energy self-sufficiency; others become energy self-sufficient to some extent. They're all engaged in what Synergy believes is an admirable, worthwhile endeavour. We're passionate about helping people in the UK and abroad to harness the life-enhancing power of solar energy, live sustainably and enjoy energy independence.
'Off-Grid' Living is a Global Movement
Energy self-sufficiency appeals to people from many different walks of life. It's a global movement with its own website, off grid, where you can connect with likeminded people and exchange tips and advice.
Personal finance guide This is money highlights the facts that around 150,000 people in the UK have already embraced off-grid living. A significant proportion (25,000, to be precise) live in conventional houses powered by solar energy and other independent energy sources. That's proof, if it were needed, that you don't have to turn your home into an industrial power plant to become energy self-sufficient! Other energy-independent individuals live in dwellings that are more commonly associated with off-grid living, such as caravans.
So whatever your lifestyle, the chances are that you can make energy independence work for you.
Reasons to Pursue Energy Independence
There are a number of compelling reasons why you may want to reduce your reliance on power from the grid and generate your own power supply with a solar generator, say.
Becoming energy self-sufficient is liberating – you're in control and won't be monitored or charged by energy companies.
You'll beat the energy price hike. The global energy crisis has sent bills soaring since 2021. Sky News reports that in the UK 'average household energy bills will be roughly £3,000 a year from 1 April [2023], an increase of £500 from the current rate'. A solar generator can reduce your mains power consumption and therefore lower your energy bills. Plus, there are no ongoing costs.
You can stop worrying about mains power cuts. Solar generators aren't affected by problems with the grid, making them ideal for both day-to-day and emergency use, and they can power all sorts of electrical devices. For example, the EcoFlow Delta 2 Portable Power Station can run over 90% of your home appliances. So even if there's a blackout in your local area, your fridge, freezer, washer, etc. will still work.
You'll be protecting the environment. Mains power production often involves non-renewable resources, including fossil fuels. By contrast, if you generate your own power using renewable energy, you'll be caring for the planet. 'Solar energy is 100% green and doesn't release any carbon dioxide or greenhouse gases,' says the energy saving trust.
Installing a Solar Generator is an Ideal First Step
Whether you're aiming to become partially or completely energy self-sufficient, setting up a solar generator can be an ideal first step. It's easier than you might expect – we supply a range of powerful, compact, reliable solar generators for use at home and on the move. Installation is straightforward, and they're easy to use.
Solar generators have two main components: portable solar panels (they're weatherproof and easy to position on a balcony or elsewhere) and portable power stations (which resemble computer towers). You can tailor your solar generator to reflect your lifestyle and power consumption. For example, the EcoFlow 110W Portable Solar Panel is ideal for camping trips, while the EcoFlow 400W Rigid Solar Panel Combo has been designed with heavy power consumption in mind.
In addition, there's a variety of equipment available to enhance the performance of solar generators, from extra batteries to smart home panels (which connect portable power stations to household wiring).
And because it can help you to lower your energy bills, you could say your solar generator will start paying for itself straight away.
High-Performance Solar Generators from Synergy
If you're ready to begin your journey to energy self-sufficiency, Synergy's professional, knowledgeable, friendly team of solar power experts is ready to support you.
Why not check out our selection of high-performance solar generators and order yours today?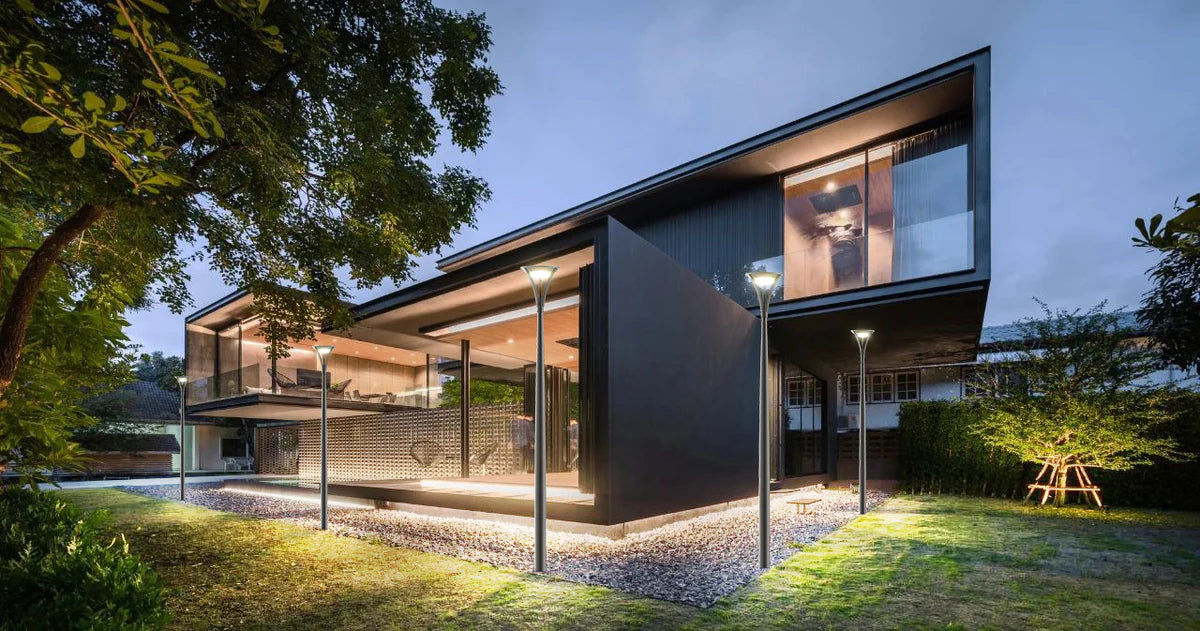 Why Solar Lights are Life-Enhancing
Switching from mains-powered outdoor lighting to solar-powered solutions, such as solar landscape lights, has the potential to be truly life-enhancing. If you're new to solar lights or want to re-f...
Read more
How Solar Lights Work – A Simple Guide
Solar lights are all around us – they have numerous residential and commercial applications across the UK and overseas. Products as diverse as outdoor solar wall lights and solar street lights are ...
Read more