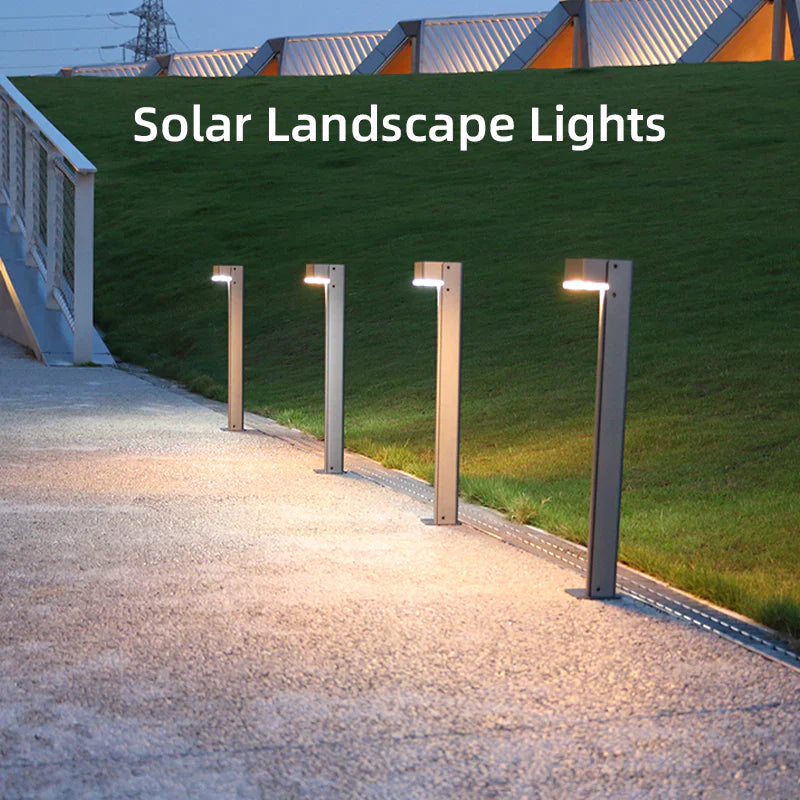 Five Incredible Facts About Solar Energy
Solar technology harnesses the sun's extraordinary energy, turning it into electricity
It's amazing when you think about it that the sun – the largest and hottest object in the solar system, a swirling ball of gas and plasma – can be harnessed to power the lights in your garden or on your street. With an equator circumference of 4,379,000km, the sun is large enough to contain around 1.3 million planet Earths. It is a type of star known as a yellow dwarf. At its core, the sun's temperature reaches 15 million degrees Celsius. It can take a million years for the energy at the centre of the sun to reach the surface, by which time it has cooled to 5,973 degrees Celsius. 

Solar lighting technology works by means of a solar panel containing photovoltaic cells which capture the sun's awesome energy and turn it into electricity that we can use. A rechargeable solar battery stores this green electricity until it is needed. A light-sensitive photoresistor detects when to turn the light on and off and an LED lamp provides high-lumen illumination that is up to 90% more efficient than incandescent or fluorescent lighting. 


The sun provides an abundant FREE energy source
According to NASA, every year, the Earth receives 44 quadrillion watts of power from the sun – 342 watts for every square metre of the planet. It would take 44 million large electric power plants to equal the amount of energy generated by the sun. During these times of energy crisis and rapidly rising prices, it seems logical to make use of this freely available and abundant energy source to power our homes, our industry and our communal spaces.


You don't need hours of sunshine for solar energy to work effectively
This is one of the most common misconceptions about solar power and the reason that people in cooler climates often believe they can't install solar lighting. In fact, the photovoltaic cells that are used to generate electricity from solar energy don't need hours and hours of sunshine. New generation solar technologies have been developed to perform in all weathers. At Synergy Solar Lighting, our lights use SLS2.3 technology which extend the lighting time from 7 days to 12 days during periods of lower sunshine. Ironically, hotter climates can sometimes be damaging to solar cells so our climate here in the UK is ideal. Despite the challenges of temperature variation, solar cells can operate in conditions ranging from minus twenty degrees Celsius to 60 degrees Celsius.


Solar lighting reduces light pollution
Light pollution – the use of artificial light outdoors at night time – can have a detrimental impact on wildlife as well as on human health. Too much light at night time can interfere with our natural circadian rhythms and interrupt sleep. Excessive light causes a lower melatonin production which is linked with fatigue, headaches and increased stress. Animals, such as birds which use moonlight to guide them during migration, are impacted by light pollution and can even lose their way and die. Insects are drawn to artificial light and are often killed on impact with the light source. Too much artificial light during the hours of darkness also denies us a view of the dark night sky in all its glory and wonder. In contrast to conventional outdoor lighting, solar lighting is designed to minimise light pollution, which is better for us and for wildlife.


Solar lighting doesn't require costly groundwork and wiring
It's easy to forget that, because solar lighting doesn't need to be connected to mains electricity, there are significant savings to be made on installation costs as well as on the cost of energy itself. In the case of commercial street lighting, these costs can be substantial, depending on the ground structure, the distances involved and the number of labourers required to dig trenches. Estimates range from £2,000 to £5,000 per street light. That's a big potential saving… without considering the disruption to homes and businesses of digging up streets and pavements. In a domestic setting, not having to connect to mains wiring means solar lighting offers maximum flexibility, too.

For information and advice about solar lighting for domestic or commercial settings

contact us.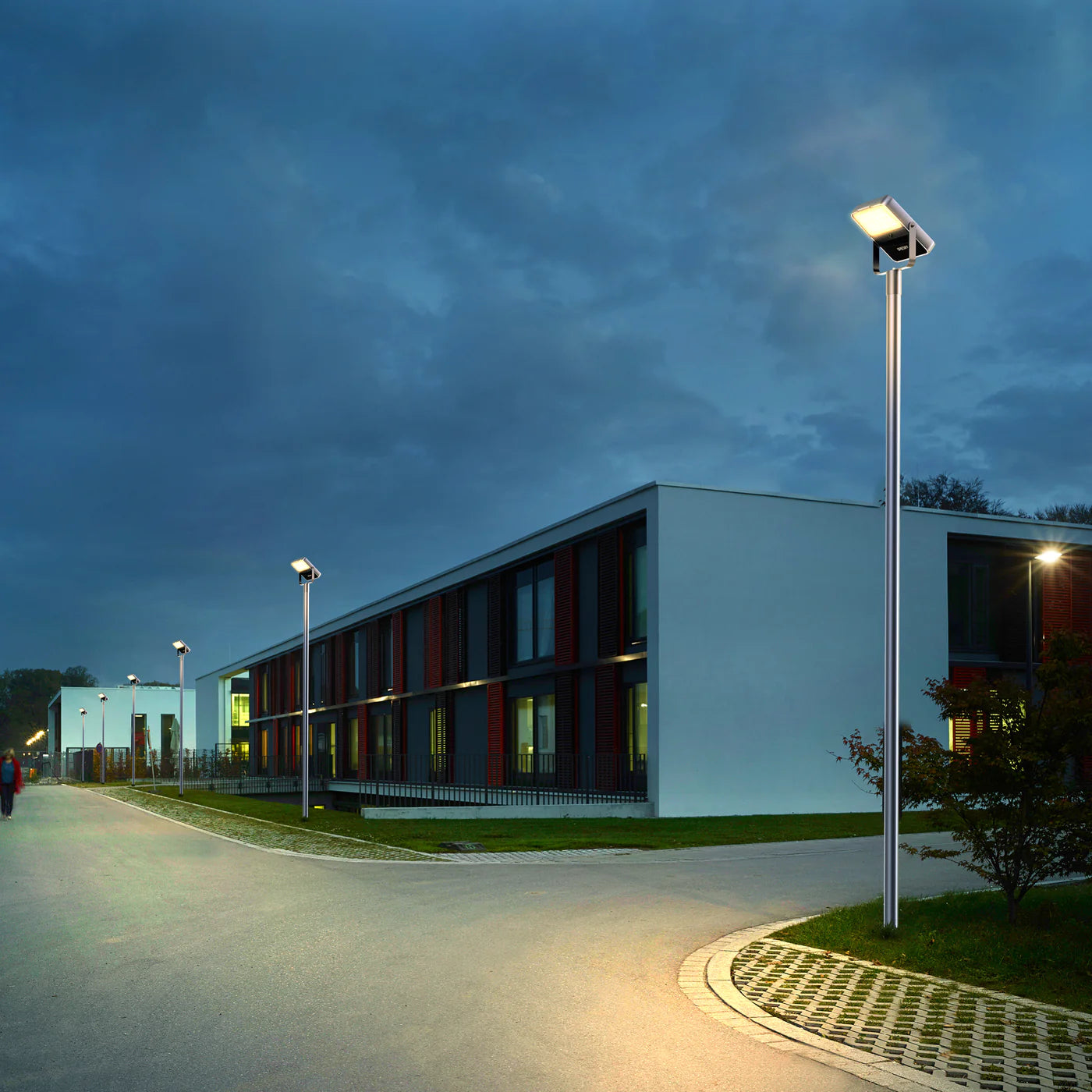 Do Solar Lights Work When It's Raining? This summer, the UK chalked up one of the wettest Julys in history with average rainfall of 140.1mm across the country. So, it's no surprise that one of the ...
Read more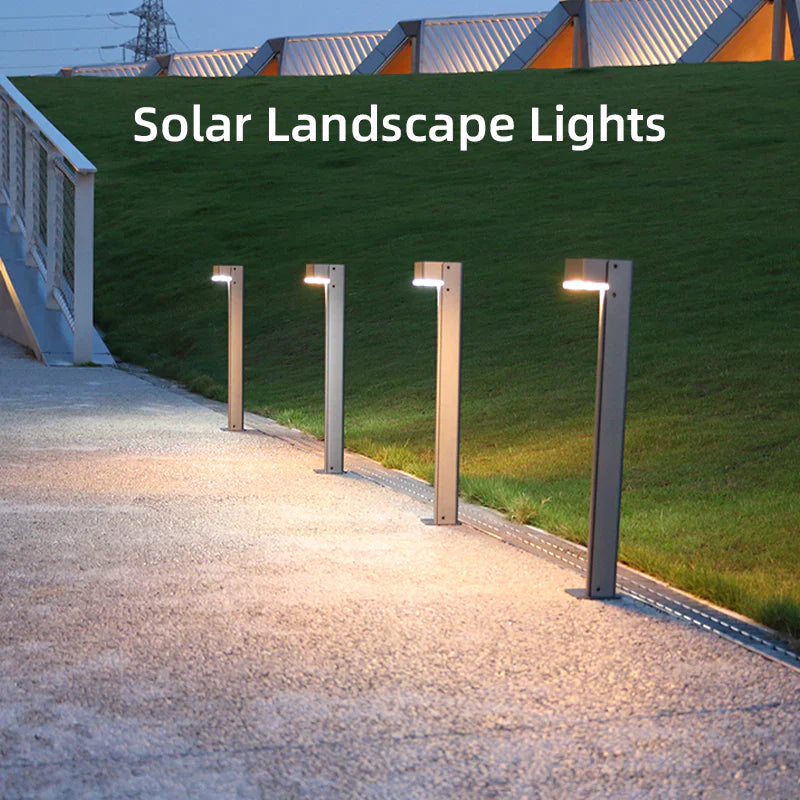 Five Incredible Facts About Solar Energy
Solar technology harnesses the sun's extraordinary energy, turning it into electricityIt's amazing when you think about it that the sun – the largest and hottest object in the solar system, a swi...